Earlier this summer, Alfa Romeo announced the release of the 2022 Giulia Speciale model, a Canadian excusive with only 15 available units.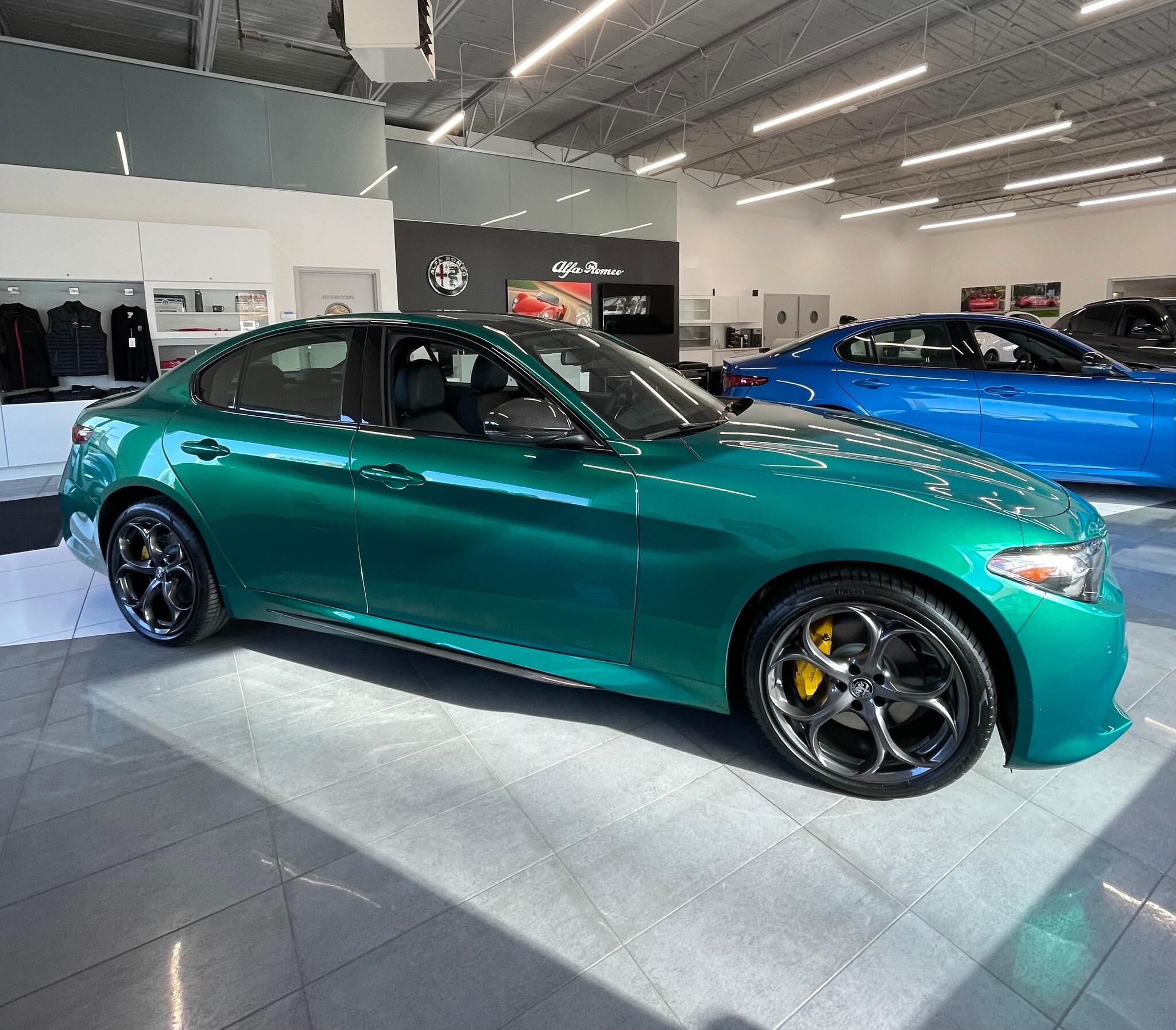 The new, limited-edition Giulia Speciale combines innovative aspects of other models in the Alfa Romeo family while still retaining the iconic Italian design influence. This thrilling masterpiece is powered by a turbocharged 2.0-litre four-cylinder engine with a best-in-class standard horsepower of 280. Power meets handling through an eight-speed automatic transmission and standard Q4 all-wheel drive system with Adaptive Suspension. Plus for those looking for an added thrill, spirited driving dynamics and handling enhance the all-wheel-drive trim in the high-performance Giulia Veloce Quadrifoglio model.
On the interior, the new Giulia comes with an exclusive 'Verde Montreal Tri-coat' paint colour, previously only available on Quadrifoglio models. The cabin features a sporty and premium driver-centric cockpit, with a standard leather dash, steering wheel, centre armrest, shift lever and upper door panel coverings laced with red stitching. Similar to the Quadrifoglio trim, the Giulia Speciale features carbon fibre accents covering elements of the dash, doors and centre console.
The Giulia Speciale is a Canadian exclusive, with only 15 units presented to Alfa Romeo studios across the country.
Click below to learn more about the limited-edition 2022 Alfa Romeo Giulia Speciale.