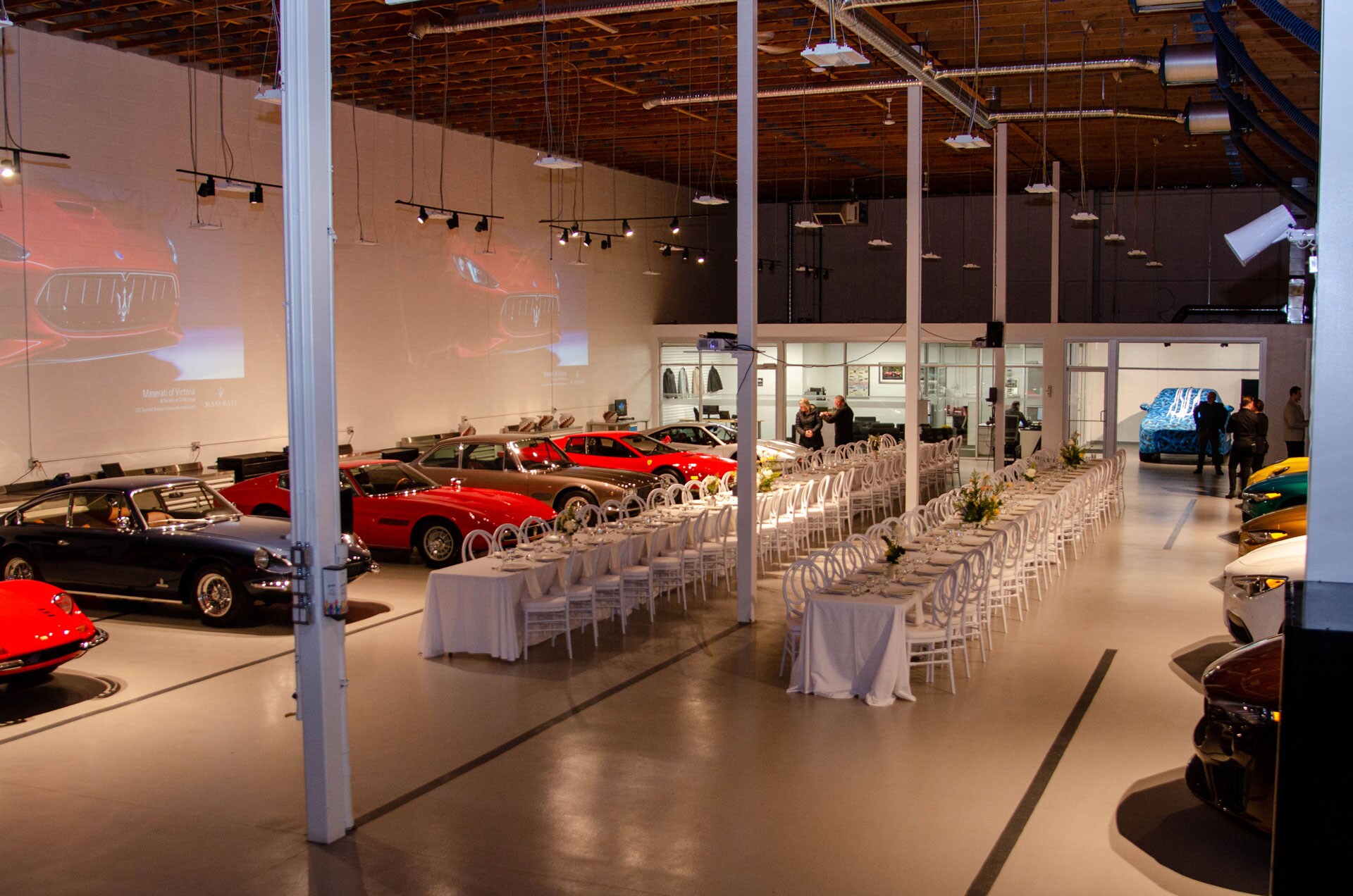 What does living the Italian dream look like to you? We think the best way to experience Italy right here at home is by cruising around town in a luxury Italian sportscar with a delicious and authentic cappuccino in your cupholder. Even better, if that sportscar is driven around by a renowned celebrity chef.
Last month, Alfa Romeo Victoria partnered with Canadian chef David Rocco as he celebrated the deeply personal, influential and nostalgic aspects of Italian culture, right here in BC. During his visit, David Rocco enjoyed a cruise around town in a luxury sportscar and a family style table dinner at Coachwerks.
We were excited to get David behind the wheel of a luxury Italian sportscar and one lucky winner was able to experience the Italian dream with him. After winning themselves a ride in the passenger seat next to David himself through our social media contest, Melissa was picked up by David Rocco and Alfa Romeo Victoria's own Pietro Lulianello in a stylish Maserati Levante and they cruised around town, enjoying treats from Ottavio Italian Bakery and Delicatessen Café in Oak Bay. Excitement was in the air and the three bonded over delicious cappuccinos.
The night ended with a customer appreciation dinner at Coachwerks, GAIN Group's complete in-house automotive restoration facility. The warehouse was converted into an unforgettable dining experience for the event, seating special clients of Alfa Romeo and Maserati Victoria at a long table dinner. Behind the guests, generations of automotive masterpieces made up the backdrop of the evening, showcasing the history of our brand. The highly-anticipated Maserati Grecale was also unveiled to the excited crowd, arriving just in time to be celebrated.
Both our 'Cars and Coffee' experience and Coachwerks Customer appreciation dinner were huge successes. As proud owners of Italian brands such as Alfa Romeo Victoria and Maserati, we are excited to partner with David Rocco and continue to explore what it means to Live the Italian Dream right here in Victoria.
Click below to see photos from the event!