Alfa Romeo Stelvio
SUV Turned Sportscar
A perfect balance of seductive styling and performance cues set the Stelvio apart. It starts with the Q4 All-wheel drive (AWD) system and available column-mounted paddle shifters create a driving experience that brings every road to life, every time you get behind the wheel. Every winding turn in the journey is only made better with the nimble and responsive handling on our lightest SUV in its segment. A perfect 50/50 weight distribution, carbon fiber driveshaft, and hood craft the kind of driving experience that can only be expected of a sportscar.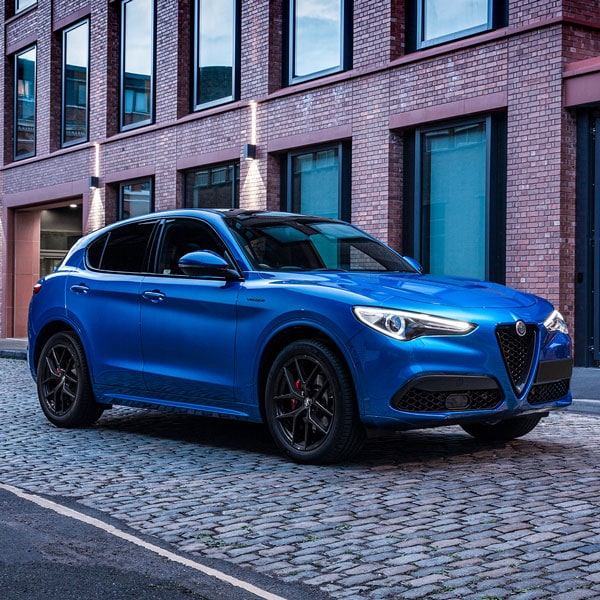 Interior
Crafted In Italy
Italian elegance emanates along every fine stitch, brushed aluminum accent, and along every inch of the expansive surface of the taut dashboard. Every detail is complemented by race-inspired finishes including the enticing steering wheel and paddle shifters. The integrated center console marries the natural beauty of fine oak wood elements with the sleek feel of textured aluminum knobs, dials and our brushed metal wireless charging pad.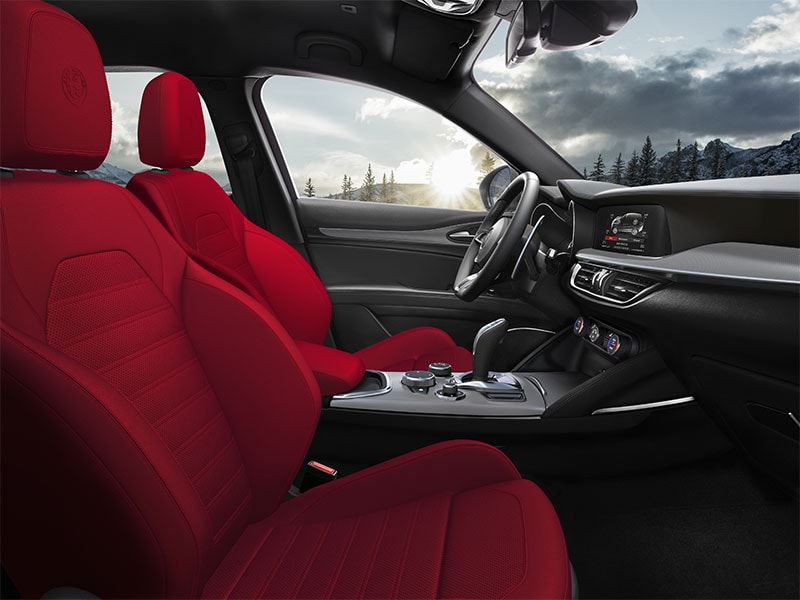 Exterior
Functional Beauty
Delivering the performance-driven design of an SUV built on 112 years of racing history. The sleek contours of the Alfa Romeo Stelvio exterior are purposely constructed to achieve maximum aerodynamics. Our trademark V‑Scudetto Grille and lightweight materials like our performance-enhancing carbon fibre serve as a convergence point between style and function.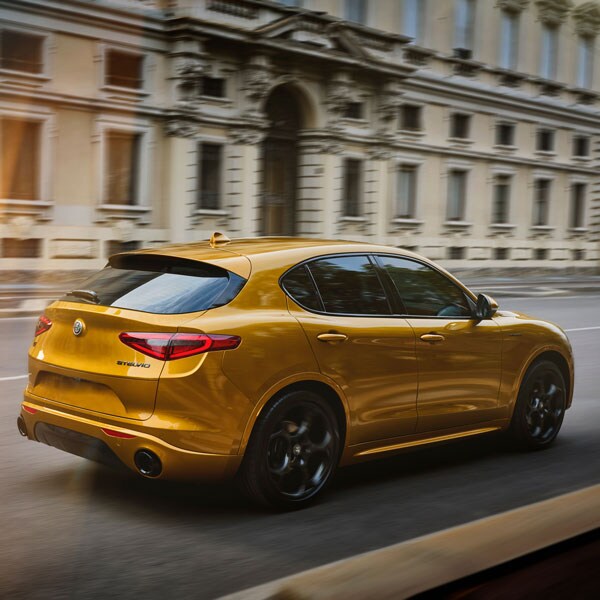 Technology
Intelligent Systems
Revel in next-generation technology, today. As arbiters of innovation, Alfa Romeo continues to surpass itself with sophisticated safety features and advanced amenities. Available Safety innovations like Active Blind Spot Assist, Lane Keep Assist and Driver Attention Alert all stand up to the closest scrutiny for assured security.